Inside The Mind Of The Female Changemaker - Melbourne
- Has Ended
23 Oct, 2014
-
23 Oct, 2014
Thu 6:00pm - Thu 8:00pm
673 Bourke Street, Level 3
DO Details
Inside The Mind of The Female Changemaker
In this panel piece we explore how so many women are utilising business to change the world, and why it seems to be women at the helm when it comes to these change making movements.
This event is proudly created as a part of The Changemakers Festival 2014

Featuring 4 Epic Business Changemakers
Anna Reeves- Stand In My Shoes
Carolyn Tate- The Conscious Capitalism Movement & Slow School of Business
Nadia Woodhouse- B-Corporation
Trang Du- Two Square Pegs
Facilitated by Imogen Coles- Hub Australia Program Coordinator
More about these Movers & Changemakers
Anna Reeves- Stand in my Shoes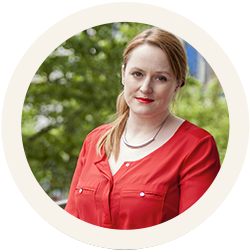 Anna is a self-confessed "collider" constantly curious about life's intersections. She is the creator/producer/executive producer of Stand In My Shoes, a film & social movement exploring the empathy deficit of our times. She is also an entertainment & media lawyer, and writer/producer of company culture content & events. Prior to returning to Australia in 2012, she worked as the US Campaign Director for a high profile worldwide anti-poverty campaign with Hugh Jackman. More recently, she created and co-produced That Start Up Show, a Melbourne-based web-series focused on start up culture in Australia. She loves very long walks, good design, coffee, yoga, stories and colliding with passionate, interesting people who want to make an impact in the world around them.
Nadia Woodhouse- B-Corp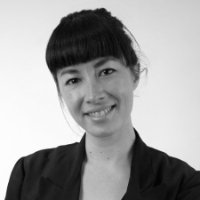 Nadia sits on the Board of B Lab Australia, the local nonprofit dedicated to using the power of business to solve social and environmental problems. B Lab drives this systemic change by building a community of Certified B Corporations to make it easier for to tell the difference between "good companies" and good marketing.
Her day job as a sustainability consultant at EY is to help large corporates to understand sustainability risks and in doing so, work towards positive environmental and social impacts.
Nadia is also the Chair of Spark* International, a charity supporting local social entrepreneurs launching great ideas in very poor areas, to change the lives of people in poverty.
Carolyn Tate- Conscious Capitalism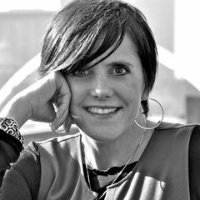 Carolyn Tate has been a change-maker ever since she left the corporate world in 2001. She's the founder of The Slow School of Business (Slow School), the Victorian Leader of Conscious Capitalism and a Certified B Corporation.
She's written three books (two on business and the other a personal memoir entitled Unstuck in Provence) and is currently on her fourth book Conscious Marketing. She's a mum, traveller, feminist, blogger, speaker and educator and a dedicated passionate advocate of the Hub.
Trang Du- Two Square Pegs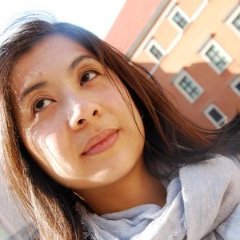 Trang is an entrepreneur and designer who believe in creating useful and engaging products.

She is passionate about harnessing technology to solve social issues through community based projects - fostering collaboration, encourage people to connect and build great working relationships. She believes that diversity and prosperity go hand in hand in business. To drive growth and innovation, we need to embrace business solutions that create more inclusive and flexible opportunities for people.
Her latest project TwoSquarePegs.co connects Businesses who need to take the next step or are getting started, with Experts who have the experience to get them there.
DO Organiser
HUB Australia - Melbourne
1300 482 611
DO Supports
HUB Australia - The world is not lacking in great ideas, but it is lacking the collaborative and supportive structures to help make them happen. That's where we come in. We exist to drive innovation through collaboration across diverse sectors, disciplines and generations. We believe the secret sauce of innovation is the chance encounters between unlikely allies. This is why we keep our membership diverse. Communities like the Hub are the marketplaces of the collaborative economy. We work hard to drive new business and ideas; enable peer-to-peer learning and catalyse impact in the community.