A Chance For Change - A Charity Dinner Supporting Domestic Violence Victims
- Has Ended
6 May, 2015
-
6 May, 2015
Wed 6:30pm - Wed 9:30pm
DO Details
Please join The Sista Code and The Everyday Adventure at:
Chance for Change Dinner,
Supporting women and their children in our community who are victims of domestic violence.
Money raised at Chance for Change will be donated to The Marian Centre in Sydney's Inner West, providing crisis accommodation for women and their children escaping domestic violence.
When women and children arrive at the Marian Centre after fleeing a dangerous domestic situation, they often have nothing but the clothes on their back.
A portion of each ticket price includes a donation to the charity. If you would lilke to make a physical donation in addition to the ticket price, there is a list of suggested items below.
Join us for:
A three course dinner with wine.

Connection with other women who care about our community.

An

inspiring talk and Q&A from Helen Cummings



Our guest speaker is Helen Cummings. She is a domestic violence survivor and author of her gripping autobiographical book, 'Blood Vows' which has sold over 10,000 hard copies and remains one of Amazon's top selling ebooks.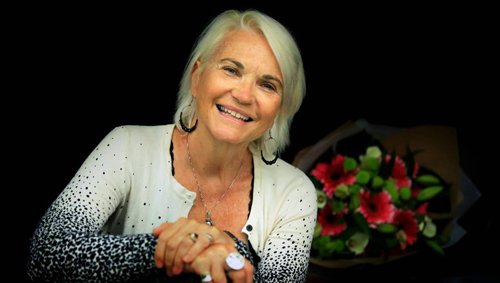 Helen will share her inspiring, personal story of living with and escaping from domestic violence and starting her life again.
So far in 2015, an average of 2 women per week were killed as a result of domestic violence.
Domestic violence is a critical issue in Australia. Intimate partner violence is the most common type of violence against women, affecting 30% of women worldwide according to a 2013 WHO report

Up until the start of 2015, an average of one woman was killed every week as a result of intimate partner violence in Australia.

For 2015 to date, this has increased to an average of two women per week.
Domestic and family violence is the principle cause of homelessness for women and their children.
One in three women have experienced physical and/or sexual violence perpetrated by someone known to them.
One in four children are exposed to domestic violence, which is a recognised form of child abuse.
Children exposed to violence in the home are at an increased risk of going on to commit or experience violence.


The women and children who arrive at the Marian Centre's crisis accommodation often escape with next to nothing. Many of them do not even have basic toiletries, or a change of clothes.
If you would like to make a physical donation in addition to the monetary donation included in your ticket price, the Marian Centre will gladly accept any of:

Good quality second hand clothing for women and/or children. If you have anything in your closet that you no longer need or use, please consider donating them.

An overnight bag or suitcase for the clothes to go in.

Toiletries - toothbrushes, toothpaste, soap, shampoo, face or had creams

Bed socks

Winter pajamas (many of the crisis accommodations do not have sufficient heating, and get very cold as winter approaches)

Canned food

Coles or Myer gift vouchers, to provide the women a level of autonomy in their decision-making while restarting their lives.

Blankets

Any items that you are able to donate will help these women clothe themselves and their children as they begin their lives again.
For any enquiries please email Melissa Histon at info@thesistacode.com or Samantha Sutherland at info@theeverydayadventure.com or call 0405 405 245.
BUY TICKETS HERE
DO Organiser
Melissa Histon
0405 405 245
DO Supports
Supporting women and their children in our community who are victims of domestic violence.