A Classic Chamber Concert Overlooking Sydney Harbour - Musikgarten
- Has Ended
19 Apr, 2015
-
19 Apr, 2015
Sun 2:00pm - Sun 4:30pm
DO Details
Enjoy a special and relaxing Sunday afternoon overlooking Sydney Harbour to the elegant sounds of piano, flute and string quartet. Taking a fresh new look at chamber music, contemporary artist Mark Sebastian Wolfe has composed a masterful, colourful and transportive concert experience. Discover this new art music within the beautiful surrounds of Watsons Bay - a perfect Sunday afternoon.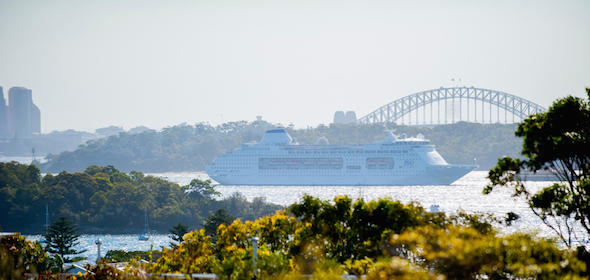 The view from the grounds at St Peter's Church, Watsons Bay is one of the most spectacular. The Church is home to Australia's reputedly oldest pipe organ, a 1796 Robert & William Gray. A humble national treasure in need for restoration, all proceeds from the concert will contribute to the restoration of the historic organ for future generations to enjoy and admire.

Doors open at 2pm. The concert runs from 2.30pm ­- 3.30pm. Refreshments will be served and tours of the old church and viewing of the historic Baroque Organ will take place from 3.30pm ­- 4.30pm.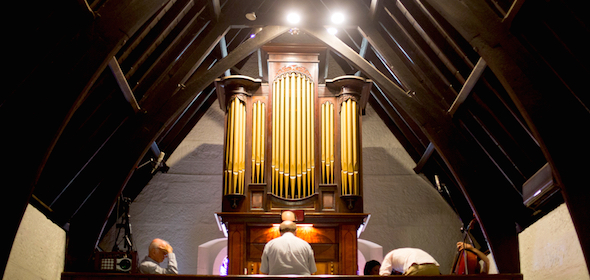 OUR CONCERT PERFORMERS
Violin 1 - Dimitri Calligeros
Violin 2 - Jackie McCaughan
Viola - Georgina Price
Cello - Nikkie Dobosi
Flute - Kate Rockstrom
Piano - Greg Burgett
(Managed by lushousstrings.com)

FAQS
Are there ID requirements or an age limit to enter the event?
No, this is an all inclusive family event.
What are my transport/parking options getting to the event?
Onsite parking is available for free. There is also on street parking.
Can I make a telephone booking?
Yes, call Liti Seroa at St Peter's Watsons Bay on 02 9337 6545 (Tues, Wed, Fri 9am—1pm)
More contact info for St Peter's?
email: office@stpeterswb.org.au
website: www.stpeterswb.org.au
The St Peter's Church Appeal?
The St Peter's Church appeal is being coordinated by the Organ Historical Trust of Australia which, through its listing on the Australian Tax Office Australian Charities and Not-for-profit Commission (ACNC), is able to offer tax-deductibility for donations above $2.00. OHTA was established in 1977 with the aims of preserving and documenting pipe organs. Information on OHTA can be found at www.ohta.org.au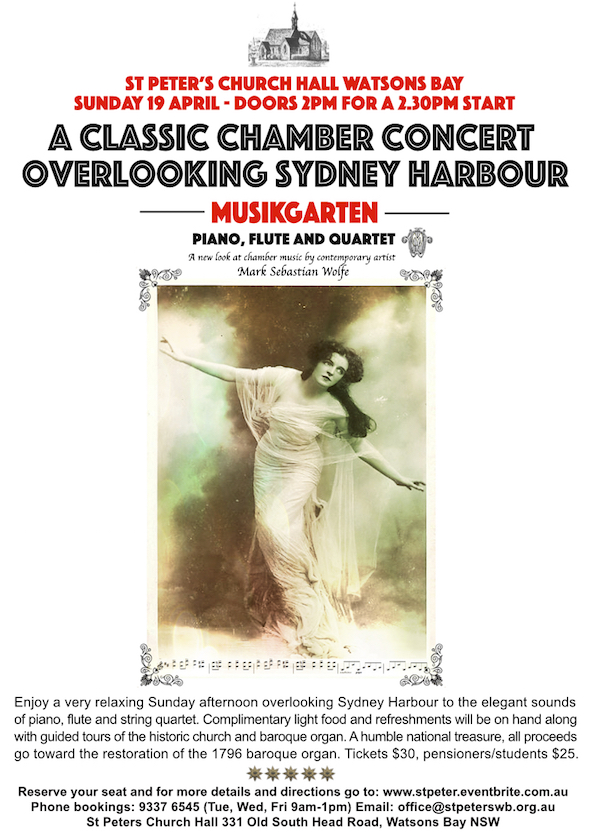 DO Organiser
St Peters Church Appeal
02 9337 6545
DO Supports
The St Peter's Church Appeal