Mindful In May Fundraising Movie: The Connection - Melbourne
- Has Ended
8 Apr, 2015
-
8 Apr, 2015
Wed 6:45pm - Wed 10:00pm
DO Details
Mindful in May fundraising event.
Join the Mindful in May community for an extraordinary opportunity to see a screening of "The Connection" featuring a Q & A with the filmmaker Shannon Harvey (Sydney) and a discussion with expert panelists in the area of mind body medicine, Dr Craig Hassed, Dr George Jelinek and Ian Gawler.
There will be a guided group meditation led by Dr Elise Bialylew, founder of Mindful in May.
Date: Wednesday April 8th
Time: 6:45pm - 10pm
Fundraising: Profits from this event will go to supporting the Mindful in May cause to help address the global water crisis with one in nine people on the planet struggling to access clean, safe drinking water. Profits will go towards building clean water projects in developing countries. Watch this short animation to understand the water crisis.
About Mindful in May
Mindful in May is a one-month online global mindfulness campaign that teaches people around the world the skills of mindfulness through a world class program including downloadable meditations, and access to exclusive interviews with leaders in the field of meditation and the brain all delivered to your inbox. Registrations open from March 23rd until April 30th.
You will also have a chance to sign up for the Mindful in May global meditation and be part of a global community driving positive change in the world.
About the film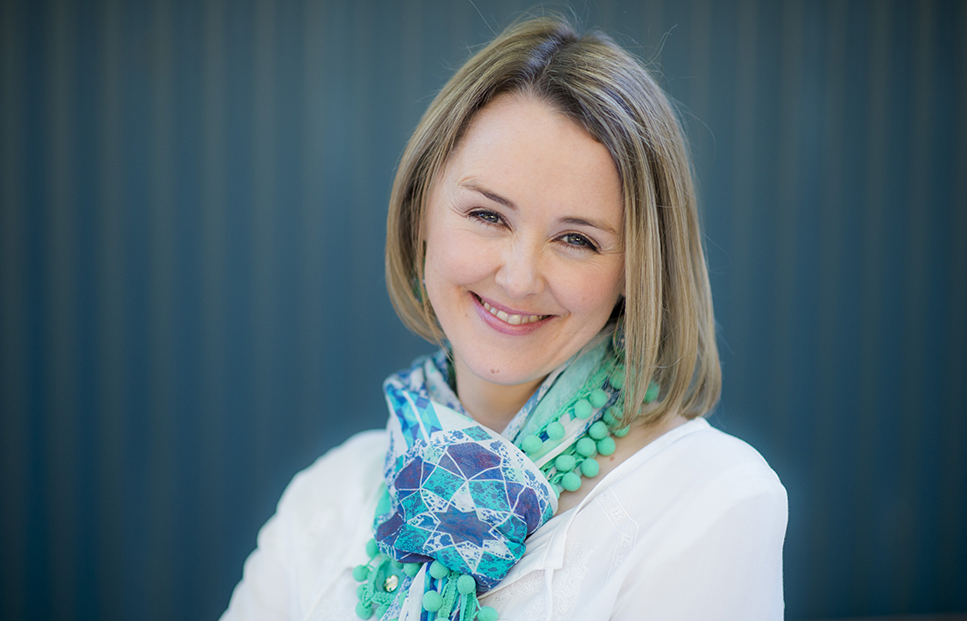 SHANNON HARVEY
After being diagnosed with an autoimmune disease, journalist and filmmaker Shannon Harvey travelled the world in search of the missing link in healthcare.
From interviewing world leading scientists to meeting people with remarkable stories of recovery from severe back pain, heart disease, infertility, cancer and multiple sclerosis - this documentary delves into the link between our mind and body.
At a time when one in two people will be diagnosed with a chronic disease in their lifetime and the global cost of healthcare for chronic illness is in the trillions, The Connection is for people who have tried everything. It offers answers and proves that you can change your mind, change your health and change your life.
Watch the Trailer
Panel of Experts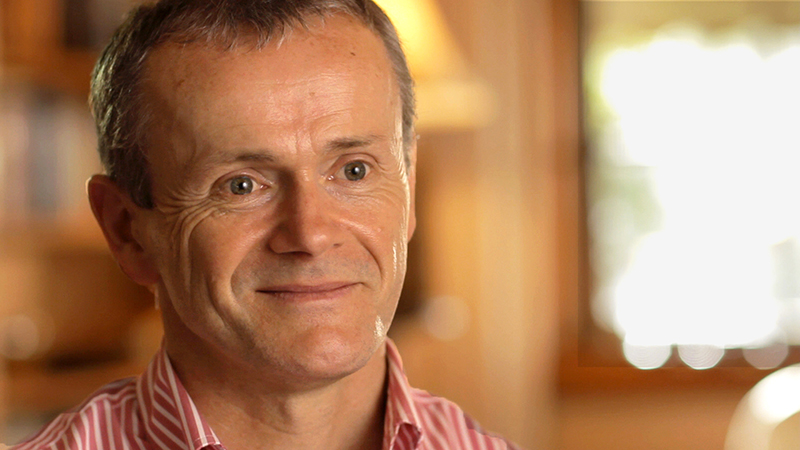 Dr Craig Hassed
He's an MD who has published several books and peer reviewed scientific studies that prove the relationship. Dr. Hassed's studies focus on the cause and effects of stress and immune disease. His ground breaking body of academic work is built on a foundation of science with a focus on proven clinical trials, and he is a leading force in the application of integrative and mind-body medicine, contributing a number of innovations in medical education and practice. In a trailblazing move, Dr. Hassed introduced meditation into the medical curriculum at Monash University as an examinable subject.

Dr. Hassed has been published in multiple medical journals and has authored several books including New Frontiers in Medicine (Volumes I and ii), Know Thyself and The Essence of Health. While he has no doubt the mind has a strong impact on our health, such as the ability to repair the immune system, he has a conservative understanding of medicine and argues that the benefit of pharmaceuticals cannot be denied in the treatment of physical ailments.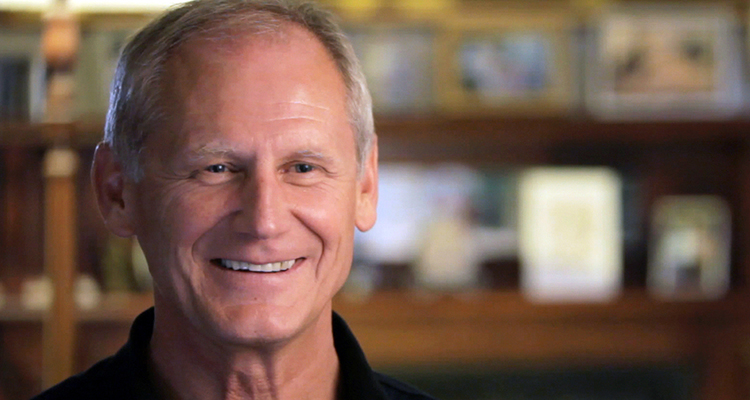 Professor George Jelinek
Professor George Jelinek was the head of an Emergency Department in a major Australian hospital when one day, while doing his rounds he felt a strange sensation in his feet. In a matter of days he was numb from the waist down. When a scan revealed lesions on his brain he learned he had Multiple Sclerosis (MS), the same disease that made his mother take her own life in 1981. At the time of his diagnosis George was at the height of his career, working countless hours as the first appointed Professor of Emergency Medicine in Australasia.

Months later, fatigued and unable to stand for long periods, George found himself on medication that did little to resolve his symptoms. He decided to put his skills as a doctor and researcher to work by searching the medical literature for answers. Before long he had thousands of peer reviewed academic research papers from which he could formulate his own treatment program. "From what I've seen in my own personal experience now, I think it's perfectly reasonable to start a conversation about recovery from MS. Why not? It's just another chronic illness like many of the others we see in the West. Why couldn't you recover from that?" He's written two books about his journey; Taking Control of Multiple Sclerosis, Overcoming Multiple Sclerosis, and Recovering from Multiple Sclerosis and has a dedicated website that details the scientific evidence behind his approach. He also established retreats for people with MS at the Gawler Foundation. Having overcome a supposedly incurable disease, George considers himself living proof that the ability to adapt to change is imperative to good health.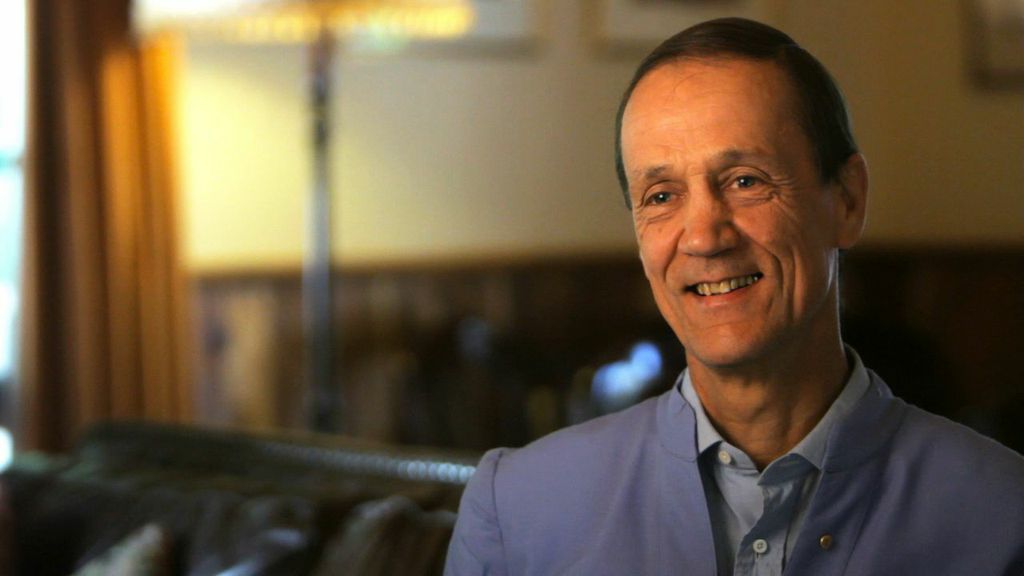 Ian Gawler
Ian Gawler was only 26 years old when he was told his cancer was incurable and he had weeks to live. He'd been first diagnosed with bone cancer in his right leg in 1974 and doctors decided amputation from the hip down was the best treatment for the young athlete. But despite the major surgery, the cancer spread to his chest and his pelvis.
As a young veterinarian, Ian had seen animals healing against the odds and decided he would try everything he could to help his body recover. With the guidance of Australian psychiatrist Ainslie Meares, Ian began mediating and embarked on an intensive program of self-reflection as well as following a strict plant based diet. Ian also sought help from the best medical practice of the day and had palliative radiotherapy and underwent three cycles of experimental chemotherapy. He also traveled to India where had an audience with healer Sai Baba.
Two years after he was told his cancer was terminal, Ian was declared healed. People all over the world heard about his story and wondered what he'd done and whether it could help them. He wrote a best selling book, called You Can Conquer Cancer and began running support groups and retreats. This has now become The Gawler Foundation, which runs health and well being programs for thousands of people. He is the recipient of the Order of Australia Medal (OAM), which in the Australian honours system is awarded for outstanding achievement and service.
HOSTED BY MINDFUL IN MAY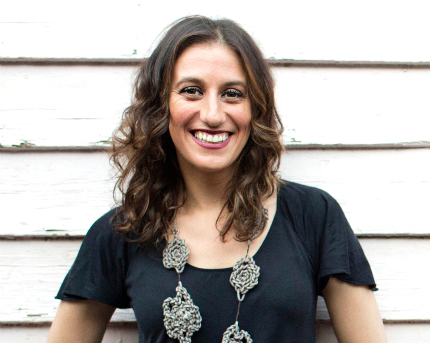 Dr Elise Bialylew
Elise Bialylew is a doctor trained in Psychiatry, meditation teacher and the founder of Mindful in May, the online global mindfulness campaign that teaches thousands of people worldwide to meditate, whilst raising funds to build clean water projects in the developing world. Over the past three years Mindful in May has raised over $300,000 to transform the lives of thousands of people in the developing world. Her work has featured in the Huffington Post, New York Times, and on Australian Television.
DO Organiser
Mindful in May
#### ####
DO Supports
Profits from this event will go to supporting the Mindful in May cause to help address the global water crisis with one in nine people on the planet struggling to access clean, safe drinking water. Profits will go towards building clean water projects in developing countries.