St Marys Community Welcome Dinner - Sydney
- Has Ended
18 Mar, 2015
-
18 Mar, 2015
Wed 6:00pm - Wed 8:30pm
DO Details
The Welcome Dinner Project is coming to Western Sydney!
Western Sydney local community members are invited to take part in this special event on Wednesday 18th March at 6pm. People who are new to Australia as well as established residents are encouraged to come along and bring your favourite dish to share.
This community Welcome Dinner in St Mary's is a collaboration between The Welcome Dinner Project (an initiative of non-profit organisation joiningthedots) together with Jobfind and Fusion Western Sydney. The purpose is to introduce the Welcome Dinner Project to Western Sydney while showcasing some of the work of participants in the Jobfind and Fusion programs.
WHAT IS THE WELCOME DINNER PROJECT?
The Welcome Dinner Project aims to enable newly arrived people and established Australians to meet one another over a pot-luck shared meal. This project is spreading rapildly throughout Australia, creating a platform for connections between people from diverse cultures! Welcome Dinners are always guided by trained Welcome Dinner Project Facilitators, so that any language barriers and other differences can be navigated in a safe and welcoming space. Approximately half the participants at any dinner are newly arrived people (migrants, international students or refugees) and half are local Australians. Participants have the opportunity to talk about why they chose the dish that they brought. What you will find at a Welcome Dinner is a rediscovery of our common humanity by sharing our food, talking about our interests and dreams for the future. These interactions create a warm and enjoyable environment where new friendships, community links and supportive connections can develop. This is a great opportunity for people to meet others in their local area, without any barriers.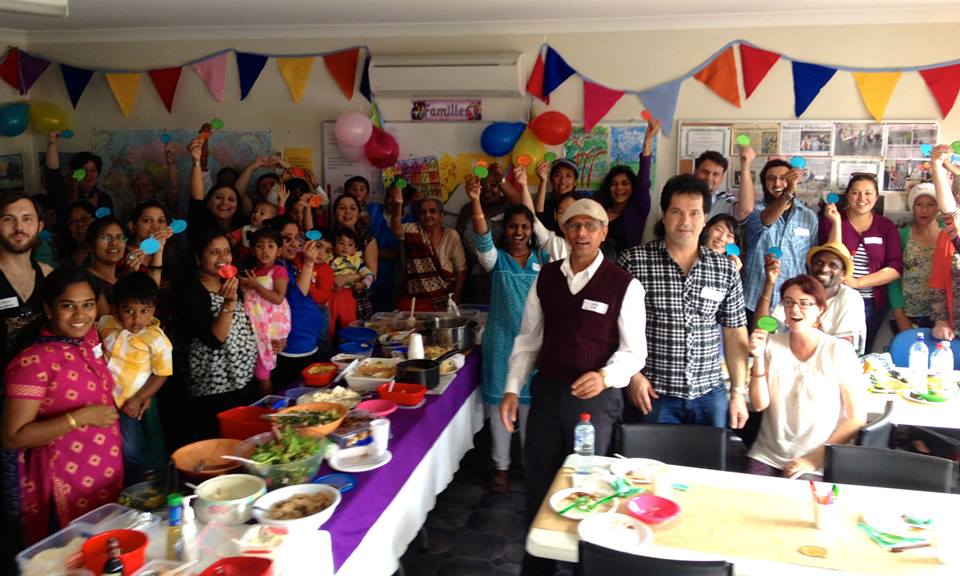 This Community Welcome Dinner at Fusion in St Mary's is to be held on Wednesday evening 18th March 2015 at 6pm. Local community members (from Blacktown to Penrith regions) as well as Jobfind and Fusion program participants are invited to attend.
**FREE ENTRY: Please bring a plate of food traditional to your culture as the dinner will be a pot luck shared meal. Cold Drinks provided.
Number of places available are limited so please do not delay in reserving your free tickets via this page.
For more details about The Welcome Dinner Project, please visit www.joiningthedots.org
* This is an alcohol free event
EVENT PARTNERS: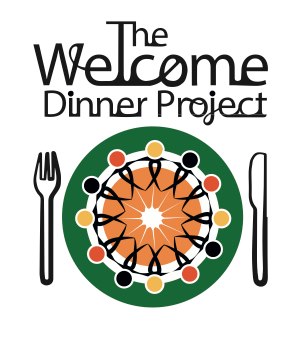 Jobfind Centre Australia is a leading provider of training, recruitment and post-employment services. Established in 1998, Jobfind has placed many thousands of people into jobs across the country and holds strong relationships with local employers and community groups - presenting countless opportunities for those seeking work or staff.
Fusion Western Sydney is a Christian youth and development organisation with a heart for the wellbeing of the most vulnerable and isolated in our communities. Fusion Western Sydney is one of seven Fusion centres in NSW, located in the heart of St Marys business district in Carsons Lane running over 45 programmes each week to offer support, engagement and meaningful activity for all ages. Fusion is proud to be working with schools, churches, state and federal governments, community groups, welfare agencies, businesses to make a positive contribution to society.
DO Organiser
The Welcome Dinner Project - Joining the Dots
#### ####
DO Supports
The Welcome Dinner Project