Indie Game Film Fest: Gameloading: Rise Of The Indies + Us & The Game Ind.
- Has Ended
1 Apr, 2015
-
1 Apr, 2015
Wed 6:30pm - Wed 10:30pm
Cnr Oxford Street & Oatley Road
DO Details
We have two indie game documentary films showing in one big night.
Thanks to Microsoft Australia, the directors & producers of the films and us at SMG we're able to donate all profits to Variety,the children's charity. So do it for the kids!
BONUS! Each ticket purchase will also receive a Steam key for OTTTD (via email redemption)
The Palace Chauvel Cinema
Sydney's listed screen gem The Chauvel has been operating in the historic Paddington Town Hall since 1977. Formerly the Paddington Town Hall ballroom (the fully sprung floor remains under the seats) the Cinema One auditoria boasts a stunning barrel-vaulted ceiling with proscenium arch stage.
There is a full cafe & bar in the cinema with hand made choc tops! More cinema info & directions
So what are the films?
GameLoading: Rise of the Indies: 6.30PM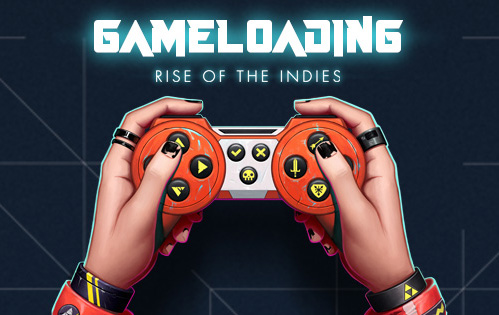 We've secured the Australian premiere for Sydney of GameLoading: Rise of the Indies.
Synopsis:
GameLoading: Rise of the Indies is a feature documentary exploring the world
of indie game developers – their craft, their games, their dreams, and how they
have forever changed the landscape of games culture. Disrupting the big-budget
industry, indie games have altered the art form through their innovative, varied
and personal games. Small teams of passionate and creative developers are
offering an alternate voice to players. GameLoading captures this pivotal point in
history, where video games have become more personal than ever before.
The showcases a wide variety of indie developers behind some of the most
important games of the past few years and take a broad snapshot of this diverse,
creative community on an international scale.
The film demystifies what goes into making a game, examines the processes of
different studios and individuals, captures the excitement of industry events like
PAX and GDC, ponders why we play, what success means, and explores where
this art form has come from and where it may be going.
GameLoading features interviews with a mix of high-profile and up-and-coming
indie developers and industry figures, including:
Rami Ismail (Vlambeer)

Davey Wreden (The Stanley Parable)

Christine Love (Analogue: A Hate Story)

Trent Kusters (Armello)

Lucas Pope (Papers, Please)

John Romero and Tom Hall (id Software founders)

Nina Freeman (Code Liberation)

Jens Bergensten (Minecraft)

Richard Hofmeier (Cart Life)

Phil Tibitoski (Octodad)

Zoe Quinn (Depression Quest)

Mike Bithell (Thomas Was Alone)

and dozens more
Us and the Game Industry: 8.30PM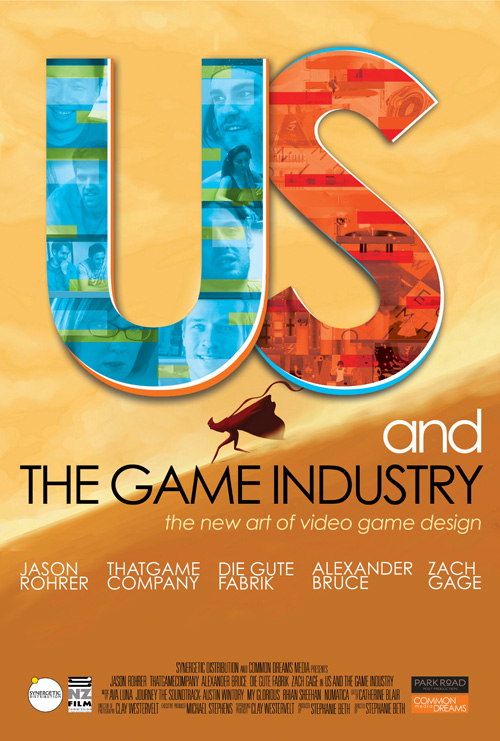 We've also secured the only chance for you to see Us and the Game Industry on the big screen.
Synopsis:
What motivations and drives feed the computer game developer to design and build a complex system? This film discusses recent designs for computer games in the 21st Century. We draw in close to a set of developments for interactive experience. thatgamecompany from Santa Monica, USA, is followed during it's build of JOURNEY (2012) during 2009 - 2012. The game went on to receive five game BAFTAS in 2013. Other developers are independents Jason Rohrer, Alexander Bruce, Douglas Wilson (Die Gute Fabrik) and Zach Gage. Games discussed are: Antichamber Mutazione, SPELLTOWER, J.S.JOUST and The Castel Doctrine.
-------------------------------------------------------------------------------------------------------------
We hope to see you on the night for two great films and conversation about games.
P.S If space is available we'll also try and set up a game of J.S. Joust in the foyer
DO Organiser
SMG Studio
#### ####
DO Supports
Variety, the Children's Charity