The Northern Beaches Network: February Event @ The Beach Club
- Has Ended
24 Feb, 2015
-
24 Feb, 2015
Tue 9:30am - Tue 10:30am
DO Details
Welcome back to 2015

This month's topic is all about best practise for your website and SEO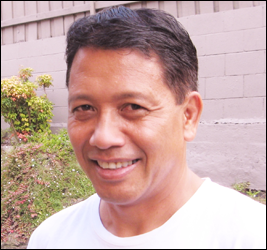 Rob Leroux is the founder of iSAPIENCE, a digital services and business process outsourcing company. He will share current best practice in website design and search engine optimisation. The presentation will cover mobile responsiveness, Content Management Systems, your Contact Details, Call to Action, Special Offers, Look & Feel – UX & UI, Content, how to optimise your page title, meta descriptions, images, links, keyword density, user experience and navigation, social signals and google analytics. www.isapiencedigital.net, and www.isapience.net
Farewell to Mardi Barnes
Mardi is leaving the network and handing it over to Robert Leroux. The presenter for this month. I am sure you will all agree you are in good hands. I thank you all for your consistant support and wish you all the very best in your business.

Structure of the day
Sign in

10 minutes networking

Introductions

Robert Leroux - iSAPIENCE

Wrap up


Charity Box
$10 DONATION AT THE DOOR for the Warringah Women's Resource Centre. Should you wish to receive a receipt from the centre, please leave your email address next to the box.

Challenge this month
BRING ALONG A FRIEND. Spread the word as loud as you can and when using social media, please use the hashtag #TNBN.
Coffee - MYCO (to the right of the entrance)
To the right of the entry door, the cafe MYCO will be happy to take your orders. Please order a coffee/tea or something to eat before you come upstairs. The club won't be open for coffee inside at the time we are there. Download the free app, order before you leave home and pick up when you arrive to avoid waiting around. I suggest leaving enough time to organise drinks so you can be upstairs no later than 9:45am for the start of the presentations.
Parking
There is ticketed parking surrounding the club. You may also park in the streets opposite the club such as Pittwater Rd, Collaroy st, Fielding St or Alexander St.

The Beach Club Collaroy
We are truly blessed The Beach Club Collaroy offered us the Club House Function room for our monthly events. Consider the Beach Club for your next event. It is a huge room with marvelous views over Collaroy beach. Audio/Visual equipment, separate entrance, plenty of parking, bar in the room and balcony for break out sessions. For more information visit: www.thebeachclub.com.au.
Photography
The wonderful Karen Newall from Karen Newall Photography will be taking photos of the event. Thank you Karen for donating your time and camera again this month. Karen is a professional life style photographer. Her easy style produces relaxed and spontaneous images and timeless pieces of art presented in the highest quality frames or handmade 'storybook' albums. Contact: http://www.karennewallphotography.com
Facebook: facebook.com/thenorthernbeachesnetwork
The events originated from the LinkedIn group, The Northern Beaches Network. If you are not a member we would love for you to join the growing number of locals: http://www.linkedin.com/groups/Northern-Beaches-Network-3103728/about
Twitter: Follow @ilovetnbn
Website: http://thenorthernbeachesnetwork.wordpress.com/
DO Organiser
The Northern Beaches Network
#### ####
DO Supports
10 DONATION AT THE DOOR for the Warringah Women's Resource Centre.