Rabbit Proof Fence - Port Macquarie Amnesty Launch
- Has Ended
22 Feb, 2015
-
22 Feb, 2015
Sun 4:45pm - Sun 6:45pm
DO Details
Amnesty International supporters in the local area have come together to create the Port Macquarie Action Group. We wish to invite other people in the local area to join us for our special launch event.
We will be showing the 2002 film, Rabbit Proof Fence.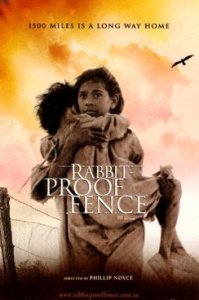 This fantastic film is based on a true story concerning three Aboriginal girls, who ran away to return to their Aboriginal families, after being placed in a settlement in 1931. This is just one of many stolen generations stories and is a good starting point to discuss Aboriginal and Torres Strait Islander history, rights and concerns today.
DO Organiser
Port Macquarie Action Group Amnesty International
#### ####
DO Supports
Amnesty International supporters in the local area have come together to create the Port Macquarie Action Group