SAMSN ANNUAL SUPPORTERS FUNDRAISER DINNER
- Has Ended
31 Jul, 2015
-
31 Jul, 2015
Fri 6:30am - Fri 11:00pm
DO Details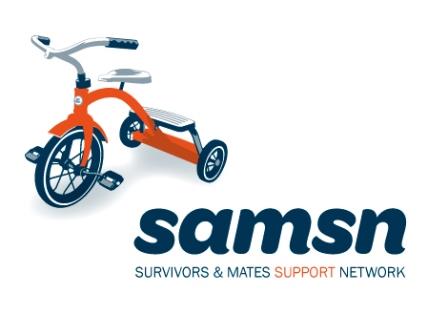 You are invited to SAMSN's Annual Supporters Dinner.
Please join us at our 2nd Annual Fundraiser and celebrate our achievements for the past year and help us raise money so SAMSN can continue to reach out to men who have been sexually abused as children and their families.
VENUE: Dockside (Balcony Level)
Cockle Bay Wharf, New South Wales 2010
http://docksidegroup.com.au/venues/dockside
DATE: 31st July, 2015
TIME: 6.30pm - Pre dinner drinks
7.00pm - Official start
DRESS: Smart casual
HOST: Rob Carlton http://www.samsn.com.au/ambassadors
SPEAKERS: Justice Peter McClellan, Chair of the Royal Commission Into Institution Responses to Sexual Abuse
Melanie Gibbons, MP
Mahashini Krishna, A/Commisioner of Victims Rights, Victims Services, NSW Department of Justice
CONTACT: Shane McNamara 0418 455 468 shane@samsn.org.au
Our mission is to build an Australia-wide support network so that no man experiencing the negative impacts of childhood sexual abuse has to suffer in shame, silence or isolation.
Our vision is a society in which male survivors of childhood sexual abuse can access the resources they need to help them deal with the past and live a full and rewarding life.
Check out our video tribute from the 2014 launch here
"I thought I was the only one going through it. The group made me realise I'm not alone and it's okay to ask for help."
- Carl, 27
"I am now more aware of what happened to me and how it wasn't my fault. I'm more comfortable talking openly and not getting angry and overwhelmed."
- Malakaii, 30
DO Organiser
SHANE MCNAMARA
0418455468
DO Supports
Survivors & Mates Support Network