Pride - The Movie - Newtown NSW
- Has Ended
29 Oct, 2014
-
29 Oct, 2014
Wed 6:00pm - Wed 9:00pm
DO Details
"A must see film!"
"Incredibly powerful!"
PRIDE is a funny, affecting and truly inspiring film about two seemingly opposite communities who unite to form an extraordinary bond.
The Bobby Goldsmith Foundation invite you to join us for a charity screening of PRIDE at Dendy Newtown!
6pm for 6:15 - 6:45 complimentary drinks and nibbles. Film starts at 7pm.
Proceeds from the night will go toward supporting people living with HIV in NSW.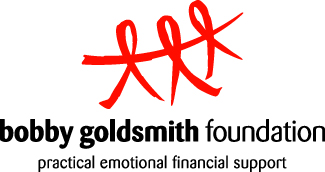 DO Organiser
The Bobby Goldsmith Foundation
02 9283 8666
DO Supports
The Bobby Goldsmith Foundation is Australia's oldest HIV charity. We work at the leading edge of risk reduction and harm-minimisation by providing a range of programs to support physical and mental health, and provide self-management tools that ignite the capacity of people living with HIV to take charge of their lives and live well.