Masked Beauty - Melbourne
- Has Ended
9 Oct, 2014
-
9 Oct, 2014
Thu 6:30pm - Thu 9:30pm
DO Details
The Royal Women's Hospital has one of Australia's largest specialist newborn intensive and special care units and cares for more than 1,700 unwell and premature babies each year. The work and research at the Women's is crucial for the survival of sick babies and the support they offer the families is amazing.
We would like nothing more than to offer all our support to the Women's and raise not only awareness but much needed financial support to the amazing team behind the newborn care units.
On Thursday 9th of October this year we are holding a masquerade cocktail party in honour of the Women's which we will be a night of entertainment, laughs and the opportunity to win awesome prizes in the raffle.
This will be held at Platform 28 in the Docklands from 6.30pm onwards, so after work grab a mask and come join us for one great night to offer your support to this great cause. There is a limited amount to tickets available so don't wait till the last minute to book.
Awesome giveaways and prizes to be won.
Get a group of family or friends to join you and make it an unforgettable night.
Please print out the ticket and bring it with you on the night.
Special Thanks to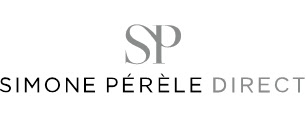 DO Organiser
The Royal Womens Hospital
03 8345 2000
DO Supports
The Royal Women's Hospital has one of Australia's largest specialist newborn intensive and special care units and cares for more than 1,700 unwell and premature babies each year. The work and research at the Women's is crucial for the survival of sick babies and the support they offer the families is amazing