Day At The Bay With St Merkorious - Lilyfield NSW
- Has Ended
12 Oct, 2014
-
12 Oct, 2014
Sun 8:00am - Sun 2:30pm
DO Details
The Day at the Bay provides the opportunity for the participants of the association to meet once a year in an informal atmosphere. This an event for all ages- children and families are welcome.
Water, tea, coffee and snack food will be provided from 8am. At the #3 Oval catering will be available from 10am, including BBQ's you are encouraged to stay for lunch with proceeds from the sale of food benefiting the St Merkorious Charity Association.
The Bay pathway is approximately 7.5km long, it is a popular pathway that provides excellent views of Iron Cove for its entire course as it constantly hugs the shoreline.
Estimated walking time: 2 hours
Participants are reminded that public transport is available as parking can be hard to find, please do not obstruct and driveways or use undesignated parking areas
Private Toilets will be provided at the #3 Oval. Public Toilets are available at:
1. Glover Street
2. King George Park
3. Neild Park
4. Rodd Point
First aid and water stations will be at 3 locations:
1. #3 Oval
2. Brett Park
3. Rodd Park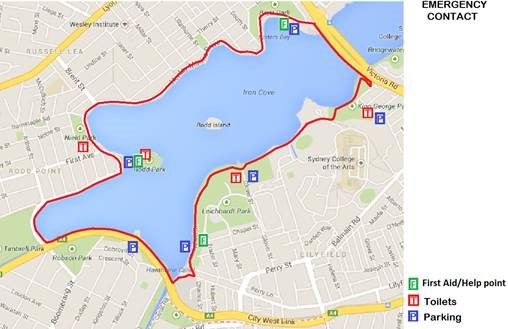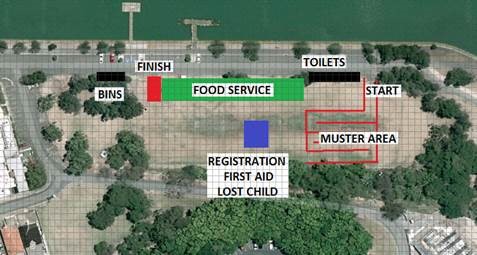 As a participant of this event you must follow the pathway in an anti-clockwise direction. Participants wishing to record times may register and receive a bib number that will be used to record both their personal and team times. All participants will be mustered prior to being started in groups of not more than 12 persons to avoid congestion further groups will follow as conditions permit 2-3 minutes apart. Please listen to announcements as times may change
8am Registration opens
8.30am - Start for Male runners
8.45am - Start for Female runners
9.00am - Start for Walkers
11.30am - Last group
1.30pm - Announcements and prizes
2.30pm - Close of the day's activities
Cancellation: In the event of adverse weather conditions the event may be cancelled by either or both the event organisers and Leichhardt Council. Notice of cancellation will be posted on the web site.
For any enquiries contact Mike Dalzall 0408 669 908
DO Organiser
St Merkorious Charity Association
02 9799 9954
DO Supports
Proceeds from the sale of food benefiting the St Merkorious Charity Association.