Networking for Change | Sundowner | 25 September
- Has Ended
25 Sep, 2019
-
25 Sep, 2019
Wed 5:30pm - Wed 7:30pm
DO Details
Do you want to make a positive and meaningful difference in the world?
Imagine what you could achieve with a network of passionate and engaged people. 
UNAAWA's 'Networking for Change' sundowner is a great opportunity to meet other individuals interested in international relations, human rights, equality and diversity, climate change and much more.
Whether you're working in a relevant sector, passionate about these issues or just want to learn more, join us for some great conversation over drinks and canapés.
Event sponsored by Duxton Hotel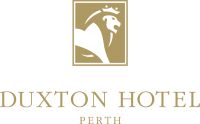 Tickets include canapés and a complimentary drink on arrival.  More drinks can be purchased at the bar.
DO Organiser
United Nations Association of Australia WA Divisio
270562315
DO Supports
United Nations Association of Australia WA Inc. To provide the community, public and private sector, and the State and Federal Government with quality services to assist and promote the United Nations to meet its various objectives. Our Objectives ◦To support the United Nations and its specialised agencies as a guardian of human rights, the main organ of cooperation between nations, the conciliator of differences, and the principal instrument for promoting and safeguarding the peace of the world. ◦To foster mutual understanding, goodwill, co-operation and fair dealing among people and nations. ◦To promote among the people of Australia knowledge of the United Nations and it's specialised agencies, and an adequate understanding of the rights and duties of Australia as a member thereof. ◦To assist the Government of Australia and the World Federation of United Nations Associations (WFUNA) in the gathering of information required by the United Nations and its specialised agencies. ◦To provide a means for consultation with the Federal, State and Local Governments in all matters arising from the work of the United Nations and its specialised agencies. ◦To provide a means for co-operation among the several organisations and persons interested in overseas relief and rehabilitation and other matters, including the organisation of public appeals and the raising of money for such relief and rehabilitation or other purposes. ◦To receive donations, subscriptions and/or payments of money or in kind or in land from any person, persons, firm or body, whether corporate or incorporate for any purpose directly or indirectly connected with the objectives of the Association. ◦To serve as a medium of communication between non-governmental organisations and the United Nations and its agencies