RSL SANT ANZAC BALL
- Has Ended
26 Apr, 2019
-
26 Apr, 2019
Fri 6:30pm - Fri 11:59pm
DO Details
The Returned & Services League of Australia (South Australia Branch) RSL SA/NT is delighted to
announce the launch of the annual ANZAC Ball. This fundraising event will mark the beginning of
a new era in fundraising for the RSL SA/NT.

The ANZAC Ball is a Black-Tie event and will offer a three-course dinner and beverages for
250 guests, prepared by some of Adelaide's finest chefs in the premium corporate venue of the Adelaide Town Hall Auditorium, followed by high-end entertainment to dance the night away.
The RSL SA/NT gala event is designed to remind modern-day Australians of the service and sacrifice of generations of our service men and women. With the passing of time, we share our experiences and knowledge to each generation, with the purpose to recognise our current Australian Defence Force and
ex-service personnel.

Funds raised from this event will provide ongoing support for veterans and their families that find it
difficult to cope and manage their day to day lives, through RSL SA/NT Advocacy and Welfare.
---
                                                                             SPONSORS
                                                         We would like to thank and acknowledge

                                                                            RSL Care SA
                                                                 NAMING RIGHTS SPONSOR
                                                                      OF THE ANZAC BALL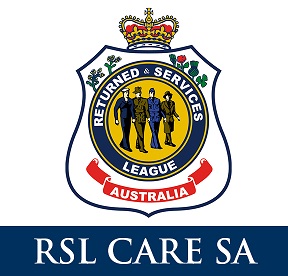 ---
               IF YOU ARE INTERESTED IN BECOMING A SPONSOR OF THE RSL SA/NT ANZAC BALL

                                                                              CONTACT
                          Mr Kim Henshaw - RSL SA/NT CEO at ceo@rslsa.oeg.au or 08 8100 7300

DO Organiser
The Returned & Services League of Australia (South
228993784
DO Supports
RSL South Australia. To ensure that programs are in place for the well-being, care, compensation and commemoration of serving and ex-service Defence Force members and their dependants; and promote Government and community awareness of the need for a secure, stable and progressive Australia.